FaxTap for SIP Introductory Offer
FoIP can be a resource drain if you don't have expert help. You know fax is finicky in the best of circumstances, but throw in an IP transport and PSTN-like reliability can be elusive. So, what to do? With Commetrex here to help, you don't have to tell your subscribers to "Keep your POTS for fax."
Good tools will help, and with our new FaxTap for SIP all-software FoIP-analysis tool, they don't have to be budget busters. Of course, Wireshark is free, and it lets you know what happened with the SIP session, but it doesn't do a very good job with actual T.30 (the end-to-end fax protocol) analysis, often giving you misleading results. (Yep, it lies.) But Commetrex is here to help you make FoIP work in your network with FaxTap for SIP, which picks up where Wireshark leaves off.
FaxTap for SIP will find the FoIP calls in a PCAP (a Wireshark capture file), give you the SIP ladder for each, a comprehensive T.30 protocol analysis, and render the image, even if it's a V.34 transaction. You will flat know what happened … for both T.38 V0-4 and G.711 pass-through calls.
Now, if there is a problem, we're afraid FaxTap can't tell you what to do to fix it. (Sorry, A.I. is for future releases.) For now, that's where Commetrex' amazing support comes in. And for a limited time, we'll throw in two months of support at no additional charge. But wait! There's more! If you have a call where we can't tell you what went wrong, we'll even throw in another free month.
FaxTap for SIP is $4,250 per seat with two hours of support. 12-month Platinum support extensions are $4,950, but order and pay for FaxTap by June 30 and we'll give you those first two months, absolutely free. Make us put up or shut up.
We make FoIP work!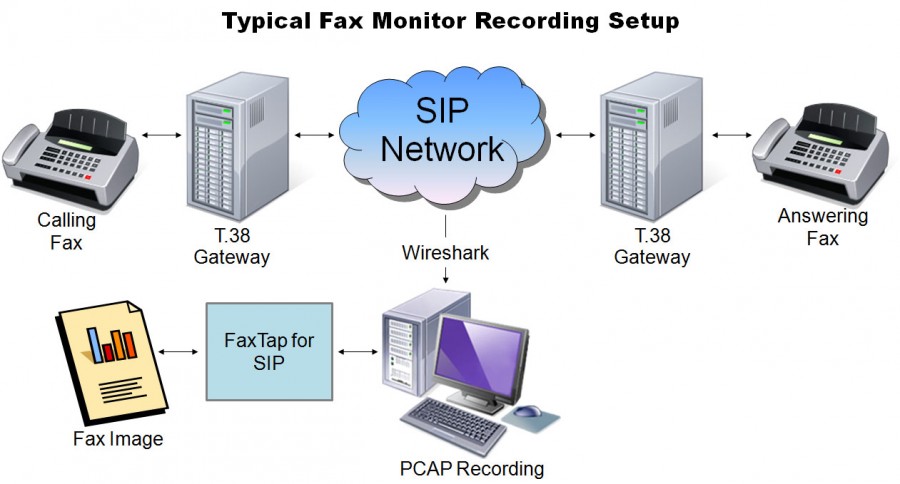 Interested? Fill in this form and you're on your way to FoIP freedom.