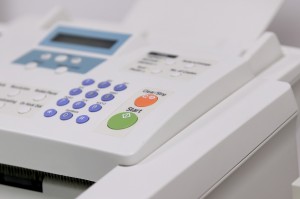 Commetrex' BladeWare™ HMP SIP- and PSTN-based telephony platform hosts Commetrex' award-winning PowerFax® with TerminatingT38 (which we invented 10 years ago), our fax modems, which first shipped in 1994, our widely deployed V.34 Super G-3 fax modem, and our integration of the entire line of Sangoma PSTN analog and digital-telephony interface boards. Think of these MSP boards as fax boards that aren't fax boards since all they do is provide the PSTN interface. The media processing is done with host-based MIPS, so the price of these boards reflects their bare-bones functionality. What's more, you write just one resource adapter, which enables your application to address:
And all on the same system at the same time.
Did we mention that BladeWare supports T.38 and G.711 pass-through FoIP? Many vendors without this capability want to tell you that their not supporting G.711-based fax doesn't matter since it doesn't work. Don't' believe them. Although with certain networks and equipment G.711 fax can be problematic, you don't want to abandon users of VoIP service providers that don't support T.38, yet deliver error-free fax.
Then there's Commetrex' patented Smart FoIP which takes full advantage of BladeWare's G.711 support to deliver the industry's highest rates of completed fax over IP-carrier networks.
Commetrex was selected as a 2010 Top App Winner by Sangoma Technologies Corp for an application based on our BladeWare HMP telephony platform. A solution brief, featuring BladeWare, is available for viewing on Sangoma's website.