BladeWare™ Fax-to-Email for Windows (F2E) is a BladeWare application that receives incoming SIP-based fax calls, receives the fax, and e-mails the resulting file to the indicated subscriber using a built-in SMTP server. Fax2Email for Windows can be configured to receive calls directly and determine the subscriber information, as explained below.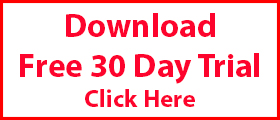 BladeWare is Commetrex' host-media-processing telephony middleware, a value-adding platform licensed to telecom-equipment OEMs and system developers to enable IP-based network and enterprise voice and fax services. Fax2Email for Windows is a BladeWare client application that uses BladeWare's Open Telecommunications Framework® (OTF) Kernel API to accept SIP calls and to receive faxes using Multi-Modal Terminating Fax (MMTF). MMTF terminates both T.38 Fax Relay and G.711 pass-through fax, the latter being required to interoperate with gateways that do not support T.38. The product also provides call detail and Web-based management interfaces.
BladeWare Fax2Email for Windows determines the identity of the recipient in one of two ways. It supports P-asserted identity. And it will retrieve user information from an internal flat file.
Unlike store-and-forward fax, using, for example, T.37, BladeWare terminates real-time IP fax transactions. Moreover, fax servers and services based on BladeWare need not sacrifice functionality when compared with PSTN-based fax servers. Instead, fax services based on BladeWare can extend coverage well beyond those offered by legacy systems.